Research Report : Wheel Loaders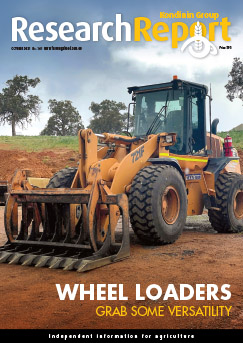 For high capacity and efficient bulk handling, no machine comes close to the wheel loader. For farmers looking to buy a wheel loader, there are plenty of options other than shelling out big dollars for a new Caterpillar or Komatsu.
Second-hand mining and industrial equipment sales have plenty of options for used machines, and some second-tier brands represent good value when purchased new.