Research Report : Smart Shearing Sheds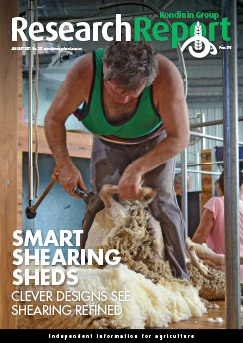 Very few shearing sheds are identical, as most sheep and wool producers have specific needs. Sheds are built to suit varying budgets, or adapted to suit a range of existing infrastructure.
But all sheds can incorporate some sensible design ideas to ensure the investment in shearing infrastructure is a sound one. Kondinin Group researchers Mark Saunders, Josh Giumelli, Macey Hill and Ben White travelled extensively to inspect shearing sheds and meet owners in compiling this Research Report.