Research Report: Communications and Technology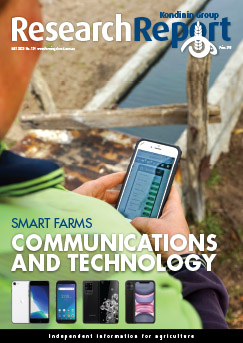 Communications and technology are vital elements of the modern farm.
Mobile phones are an essential tool in running a farm business. They need to be easy to use, have good battery life, be appropriately sized, durable and have good signal sensitivity to ensure they operate in remote areas.
In many cases they are a lifeline to markets and farm suppliers.
But farming communication needs are expanding beyond just personal handsets for calls, emails or online access.
Provision for farm connectivity means that now not just the farmer, but the farm can be connected to the world.