Research Report: 30t-plus Chaser Bins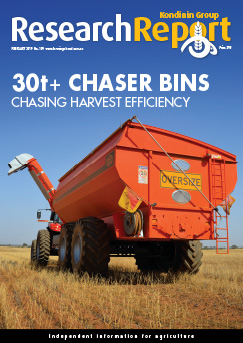 Published: February 2019

Overview
In its latest report on chaser bins, the Kondinin Group has travelled around Australia to inspect a range of 30t-plus capacity machines.
Author: Kondinin Group Research Team
NOTE: This report is delivered as a digital PDF document. Whilst completing your purchase you will set up login details and following payment will be directed back to the Farming Ahead website where you will be able to login and download the full version.